Photo safari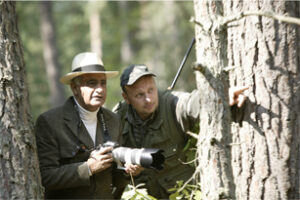 Photographing from a photohide or observing
We offer the possibility to photograph different animals and birds from a photohide
The likelihood of seeing animals or birds from a photohide is very big, being close to 90%, but as people who are not strangers to nature know, nature can be unpredictable and noone providing similar service will give a 100% guarantee. But we can guarantee a 100% exciting and unforgettable experience.
Also take a look at our other offers on photographing wildlife e.g. bloodless hunt and photographing the wildlife together with a professional photographer.
Ask for a personal offer!